Food and Dishes
5 Tastiest Mixed Drinks with Tequila You Can't Ignore at Bar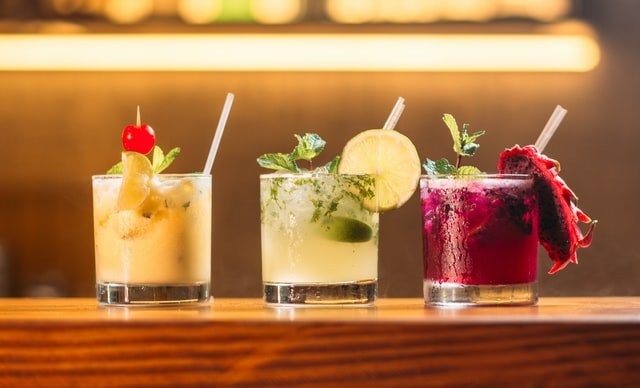 Running a bar is a full-time and complicated job. Bars are the perfect business option if you are looking for a fast-paced one. Bar is getting popular and crowded each day because theysuit every occasion and mood. The rise of the bar business is the cause for increasing the competition among different bars. You can find a pub at the corner of every street and road. In this competitive environment, you need to perform excellent service to your customers. You can attract customers by enhancing the customer experience. Other than that, the quality and variety of your drinks also matter a lot.
You can boost the reputation of your bar by keeping the popular drinks inside the under counter bar fridge. Your hired bartender should know the recipe and tricks to make drinks. Tequila is a must item in every bar. The beauty of liquor is that it contains an earthy, fruity and sweet taste. Nowadays, mixed drinks are getting recognition. Mixing other drinks with Mexican liquor can uplift your mood. Tequila has unlimited options when it comes to combining with other beverages. Tequila will be tastier if you try it out with several combinations.
So, what are you waiting for now? Grab your bottle of Mexican liquor and read the below suggestions for inspiration. In this blog, we are jotting down the five tastiest mixed drinks paired with Mexican liquor for serving at the bar. So much read and you may get to know which flavour is best and suitable for you according to your taste. So lets dive into more details of our topic.
1.   Paloma:
It is not possible for any bar to not have Paloma. Know that Paloma is one of the most famous drinks you can find at any bar. The word Paloma means dove in Spanish. The drink contains tequila, grapefruit juice, club soda, lime juice, salt, agave nectar, and ice cubes. Remember that the cocktail requires good-quality Blanco tequila. Many bars also use simple syrup instead of agave nectar. Bartenders use salt to rim the glass. For garnishing the tequila glass, you can use a slice of lime.
2.   Mexican Bloody Maria:
We all are aware of the Bloody Mary drink. It is time to try a Mexican version of this drink. This drink contains a fun twist of Classic Bloody Mary with a Mexican hint. In other words, the Mexican version is like you are making it with tomato juice, sauces, spices, and hot sauce. This beverage contains tequila Blanco, tomato juice, lemon, Worcestershire sauce, lime, tabasco sauce, celery salt, smoked paprika, and black pepper. It also has olives, pickles, and celery stalks as garnishes.
3.   Spicy Margarita:
Your bar menu is not complete without having this spicy drink. People will need something spicy when they are feeling feisty. A spicy margarita is the best option to serve your customers when they want to feel full of spirit. The kick of spice in this drink makes it stand among every other beverage. This drink contains everybody's favorite, jalapeño. The delicious spicy drink has silver tequila, lime juice, orange juice, agave nectar, jalapeño pepper, ice cubes, kosher salt, and lime wedges. Make sure you use fresh lime and orange juice. Apart from, you can buy your favorite ready to drink spicy margarita from bar's refrigerator such as Tefcold Tm42.
4.   Coctel En Cantarito:
If you haven't includedCoctel En Cantarito in your menu, you are missing out on the fun. It is a must drink to enjoy when you are in Mexico. This drink ispopular in Jalisco, Guadalajara, and the Town of Tequila. The drink contains traditionally Mexican ingredients. The classic Coctel En Cantarito has reposado tequila, ruby red grapefruit juice, lime juice, orange juice, lime, lemon, grapefruit soda, and ice cubes.
5.   Siesta:
Mexican and Italian mixed cocktails have unique flavors. Siesta is the drink you need to serve on a sunny afternoon. You can also call it Hemingway daiquiri with a hint of grapefruit juice and lime. The cocktail has a sweet and earthy flavor. Siesta contains tequila Blanco, Campari, grapefruit juice, simple syrup, lime juice, and ice cubes. The best way to consume this drink is cold. Most siestas contain grapefruit, lemon, and lime wedges as garnishes. The cocktail also has a bitter flavor because of Campari.