Education
What is the Process of Study MBBS in UK?
Process of Study MBBS in UK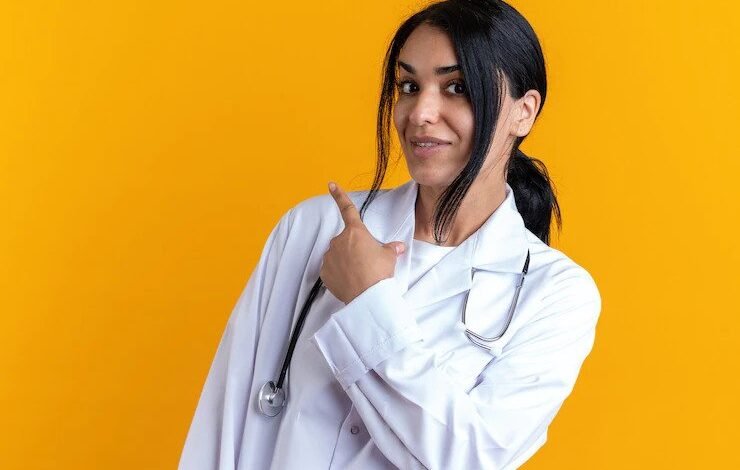 Study MBBS in UK
MBBS Course is considered one of the most popular professions in the world. Thus, the level of competition in the medical course is also higher than almost any other field of education. If we talk about the UK, MBBS Course is considered to be the most competitive course in the country. Here what is the process of study MBBS in UK for Indi students.
So, every year, not only natives but also thousands of international students, if not more, apply for the MBBS course in the UK. Not only that, even middle level colleges had high Study MBBS criteria in UK.
If you are someone with strong determination and focused dreams and want to pursue a career in MBBS Course, it is a good choice to apply for medical admission in UK.
Why Study MBBS in UK?
However, there are certain criteria for UKCAT, English proficiency and many more that one should keep in mind before trying to gain admission into MBBS in the UK.
Criteria required for Admission to MBBS Course in the UK
The MBBS degree in the UK is known as M.B. (B.S., ChB or Bch) and holds a bachelor's degree. For students interested in pursuing a career in midwifery, they must also complete the Bachelor of Midwifery or BAO courses. Anyone who is at least 18 years old can apply for Study MBBS in the UK.
Exams Required for MBBS in UK
In order to gain admission to MBBS Course in the UK, the first task ahead of you will be to pass the University Clinical Aptitude Test or UCAT. UCAT or formerly known as UKCAT is an aptitude test launched in 2006 which tests the knowledge of candidates applying to universities in the United Kingdom, Australia and New Zealand for a course in MBBS Course or dentistry or other health-related programs.
Apart from UCAT, there is also the Biomedical Aptitude Test or BMAT. Depending on the field in which you wish to pursue higher education; you will be required to pass these entrance exams with the minimum passing scores.
Take the BMAT or the UCAT
Whether you should take the BMAT or the UCAT totally depends on the university you want to enroll in. Different universities have different preferences regarding entrance tests for admission into MBBS Course in the UK. BMAT and UCAT have no restrictions on the number of times a candidate can take the exam. However, it cannot be repeated in a single year or admission cycle.
There is also another entrance exam known as the Graduate Australian Medical Schools Assessment Test or GAMSAT. Although first introduced in Australia, some UK medical schools. also use this test for admission to a UK higher level medical course.
The Next UK Study MBBS Criteria is to pass an English proficiency test like IELTS and achieve at least a minimum score of 6.5.
Minimum Education Qualification for Study MBBS in UK
The first degree required to be eligible for MBBS in UK for Indian students. is that you must clear 10+2 in the science stream with a minimum percentage of 80% (Biology and Chemistry grades play a major role in this.
Next, you must pass the National Eligibility and Entrance Test with the required score. The National Testing Agency organizes this national level test for students interested in pursuing higher education in the various fields of MBBS Course.
The third step is to opt for GAMSAT, UCAT or BMAT depending on the admission policy of the desired university and clear it with the required cut-off score. At the same time, UCAT is completely competency-based and features a multiple-question model. The GAMSAT and BMAT require the candidate to have prior knowledge of the subjects. They have an answer-based format, unlike UCAT.
Clearing an English proficiency test like IELTS with a minimum score of 6.5 is also required to gain Study MBBS in UK. However, some universities may not require Indian students to have passed it. In case they have been educated at an English medium school and have high school diplomas in English, they may be allowed to apply without the IELTS on the basis of a simple video conference interview. However, it is still a good option to take the IELTS as it increases the weight of your application.
What is The Structure and Duration of a Medical Course in the UK?
The MD course in UK is a degree course and has duration of 5 years. However, for students admitted to graduate entry programs, it is reduced to 4 years. During these five years, you will learn the basic medical sciences and also benefit from clinical training in the services. Students interested in midwifery will need to pass the baccalaureate exam in midwifery.
After graduation, you must enroll in the core program for two years. During this period, you will be provisionally registered and allowed to practice for the first year only. And after completing the first year, you will be awarded a full registration.
If you want to continue your studies after completing the basic program, you can opt for a postgraduate course which will take 5 to 7 years. Also, take help of the study in UK consultant for admission process.
Also Read: Why one need coaching for IELTS preparation?