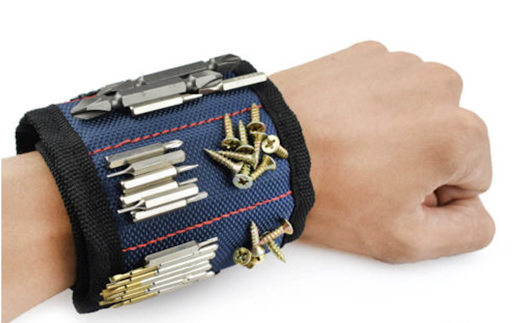 Do you know someone who loves to tinker around the house? When the rest of us would call a repairperson, someone who thinks, "I'm going to fix this myself?" Well, the holidays are approaching, so it's time to start considering gifts for this mechanically inclined loved one. Let's explore a few ideas for items that will give a hand to the handyperson in your life.
Tool Set
A person who likes to fix things can't do anything without tools. Chances are, they already have a tool set, but maybe it's getting old or missing a few items. A new tool set will bring a smile to their face and give them the ability to get out there and get to work on their to-do list of home improvements.
Work Gloves
Another item that makes every job easier for someone who loves to work with their hands are work gloves. Whether it's working with wood, metal, gardening, they're most likely using tools that can be rough on the hands. Work gloves give them the comfort and protection they need to carry out any task necessary.
Magnetic Wristband
One of the more inconvenient things about doing household fix-it jobs is figuring out how to hold nails, screws, drill bits, or other small items while using tools. With a magnetic wristband, your loved one can stick any of these items right to their wrist, so they don't have to go awkwardly digging in their pocket every time they need a nail, or worse, holding a bunch of nails in their mouth because they need them close by. Magnetic wristbands can save time and aggravation for anyone working with tools. 
Motion Sensor Lights
For someone who works in the yard day or night, having lights that come on automatically is a big help. They're convenient for someone going in and out of the house, allowing them to move freely while not having to stop and turn on a light switch. They're also important for home security. They're a great gift for your handyperson and they'll probably have them installed in no time.
Magnetic Door Screen
Another big help for someone who is inside and outside constantly is a hands-free screen door. A magnetic mesh screen door is sleek, looks great, and opens and closes as a person walks through it. Opening and closing a door is a hassle when your hands are full of tools or repair items, so magnetic screen doors will be a welcome surprise for the home improvement enthusiast in your life. 
LED Lighting Strips
Someone who enjoys making upgrades in their home will love the gift of LED lighting strips. They can be conveniently placed under cabinets, in a work area, or anywhere else they'll want to have some extra lighting. LED lighting strips come with a remote control, allowing you to find your way at night without having to turn on the overhead lights. They look great and will be a fun project for a do-it-yourselfer. 
Digital Tape Measure
Anyone who does work around the house probably uses a tape measure. It's vital to have correct measurements when hanging or installing an item. But while old-fashioned tape measures can be difficult to use and lead to inaccurate measurements, a digital tape measure gives you a display of your exact measurement in feet or meters, so there's no guesswork. Some versions even use lasers, so you don't have to hold up a long strip of metal tape, which can be tough when working alone. As a bonus, the screens are backlit, so working in low light isn't a problem. 
Headlamp
For someone who has projects going throughout the house and garage, the lighting probably isn't ideal in every location. Rather than going to get a lamp and trying to shine it on the spot where they need it, a headlamp ensures a direct source of light constantly shining on anything you're looking at. Headlamps are conveniently attached to a comfortable headband or hat, so the wearer can have their hands free for working on their latest home improvement project.
Universal Socket Wrench Set
The hassle of using a socket wrench can often come down to finding the right size socket for the job at hand. It's a lot of trial and error. Universal socket wrenches are one-size-fits-all as they automatically adjust, saving the user time and worry.
Show Your Appreciation
If you want to gift someone who loves home improvement, think about making their lives easier with one of these items. With their new tools, maybe they'll even give you a hand on a project for you as well!