Business
Building Your Social Media Marketing Strategy For 2022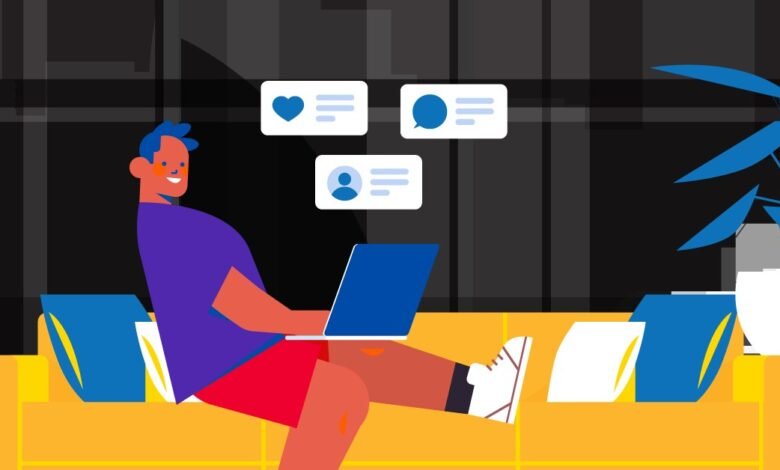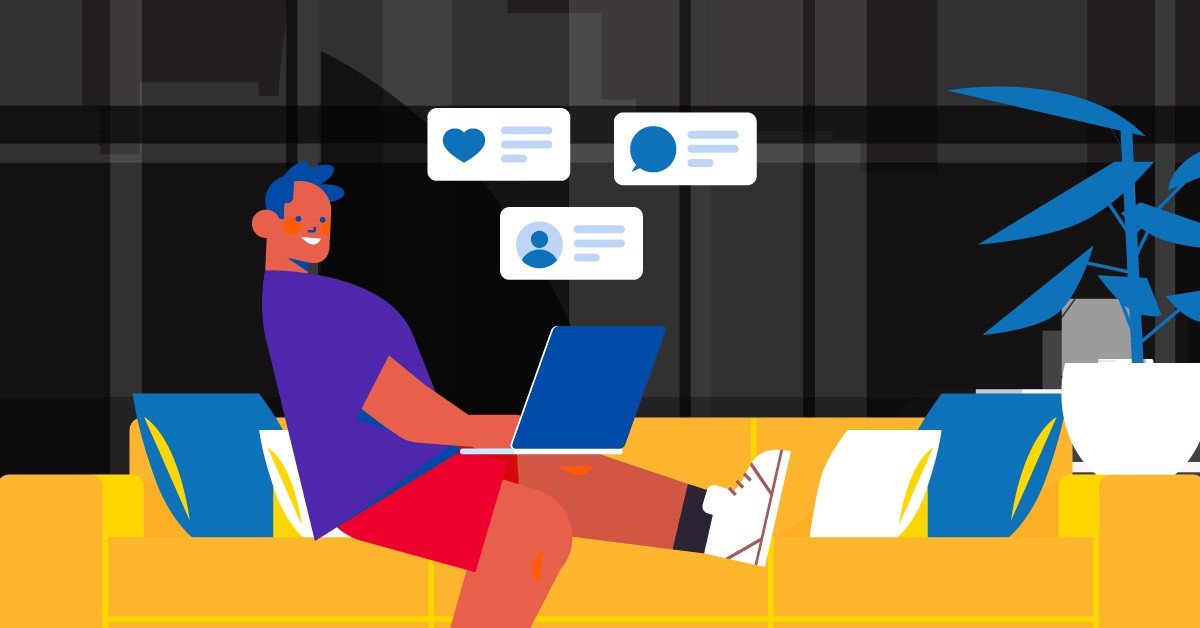 Today, there is not a single company that does not use social media platforms. From individuals to large organizations, everyone uses social media sites to promote their brand. Social media marketing is one of the most meaningful ways to increase business sales. It also helps to increase networking on a large scale.
Social media marketing is a powerful method to take your business to a wide audience. In addition, it also helps people get to know your business well and connect with you online. You need to develop a strong Social Media Marketing Strategy to increase your site's online presence.
The social media marketing strategy helps you to know your specific goals and how to solve them. It also increases brand popularity and helps the audience approach your business. This blog highlights the various social media marketing strategies that will make your business more successful in the coming period.
Latest Trends in Social Media Marketing Strategy to use in 2022
You can use social media sites in the way you like. Social media marketing can be done in various ways that fit your requirements. You can also use different techniques to promote your products and services.
Some of the best trends will help create a strong Social Media Marketing Strategy for your business. Let us have a look at these strategies below:
1. Know your target audience
You should never assume anything before starting any new thing. Before you frame your social media marketing strategy, it is important to know your target audience. A smart way to know your audience is through social media platforms. You can do some research on the target audience. In addition to that, you can also use tools to know the geographic location of the audience, their likes, and preferences.
You can see demographics using the target audience. Some of the best social networks include Facebook, Instagram, and Twitter. You must also analyze other factors to quickly get to know your audience. The social media dashboard also shows the number of followers on your page. Moreover, you can use different email analytics, CRM tools, and Google tools to gain social media insights from your customers.
2. Design interesting content
Let's admit we will love sites that contain interesting content. Users like to see sites that post good blogs. Every user wants attractive and captivating content to read. So, you must define your company's goals and explain your brand's purpose perfectly.
First, it is necessary to choose the right method to market your products. Brands rely on different modes such as live videos, reels, and influencer marketing to reach audiences. In addition to that, you can also post a story explaining your company's goals, vision, and mission. You can create more interactive content with the help of Instagram and Facebook stories.
Another effective way to promote your brand is by creating a short-form video. Some of the most popular tools for creating a short video include Instagram and TikTok. It depends on how you produce your content. Both long and short videos are having a good engagement rate these days.
Additionally, you can use text-based posts and images to show your products' features. These methods are used on a wider scale today in many companies.
3. Analyze your competitors
No, it's not about imitating your competitors but looking at their social media marketing methods. It is often seen that brands copy certain social media techniques from each other to get a positive result in the business. So, it is necessary to look at your competitors and follow some tips for gaining better results.
You can check many things about your competitors online. They include hashtags on their web pages and how they engage with users. In addition, you must also look at the type of content that your competitors are sharing on their websites.
One powerful social media marketing strategy is to look at the number of times your competitors share content online. Looking at these factors will give you an idea of who your competitors are and how to perform better than them.
4. Create shops on social media platforms
One trend is dominant on the Internet these days. Businesses must set up their own store on social media sites or platforms. Nowadays, people spend most of their time on social networks. Creating a store on the social media store will help customers purchase products from social media platforms.
Social media stores save time for businesses as well as customers. You can also add various payment options to your stores by which customers can make payments. One more trick works in the case of social media stores. You can add only those items which your customers often choose.
Even more, you can post paid-up ads on your social media handles. This method works effectively to gather sales of your business. You can try creating an Instagram store for your new business. It will surely bring tremendous results within a few weeks.
5. Pick the relevant metrics.
Social media marketing is used by endless businesses and companies nowadays. Some brands get very good results from social media marketing, while some fail to achieve their goals even after spending a lot of money. The main reason for this failure is not using the most relevant metrics for your business goals.
Using relevant metrics is important for any brand to succeed. Various metrics work as per the different business goals. This includes Reach and the number of clicks to know the various goals of your brand. These metrics help to increase brand awareness and understand the number of leads.
After using these metrics, you must also check how people interact with your site. These things will help you make important changes to your social media marketing techniques. You can also choose the best social media marketing services to help you choose relevant metrics for your business. These social media services will help you to achieve the goals of your business.
6. Select the right social marketing network
An effective social media marketing strategy is to find the right social media site. To implement this strategy, it is necessary to know your audience first. After looking at the needs and preferences of your audience, you can pick the right social media networks.
You should also see which social media channels your audience often uses. To get to know these things, you can also survey to learn about the likes of your intended audience. If you want to gain better results in your business, pick the most popular social networks, such as Twitter, Facebook, and Instagram. In addition, you can also choose TikTok and Pinterest to promote your small businesses.
It is necessary to reduce costs on sites that are not preferred by your audience. Instead of fully removing your business page, you can rarely post to reach your audience. Do not waste money on networks that are not active or are not chosen by your audience.
7. Improve your social presence
Time is the most important thing to make your social media marketing strategy better day by day. You must come up with fresh content regularly for your website. Apart from that, you must also boost your brand's social presence.
You should post content in the evening when people are free after work. It is also necessary to post content when your community managers are ready to answer the users' questions.
Even users look at many factors when choosing a brand. They will pick the brand that gives the best customer service. You must interact with your audience almost every day of the week. Your community managers should be able to answer all the questions. Moreover, you must ask for feedback from your customers daily. Taking feedback will help you make changes to your social media marketing strategies.
8. Find new ways to generate leads
Today, it is quite popular among companies that sell products on social media platforms. Promoting any item on social media platforms is one of the best ways to increase business sales. You can show your products and their features to a large audience, as billions of people use social media sites around the world.
Promoting any product on social media sites gives customers a personalized feeling. These days, people only trust brands that have a social presence. You can try different things to increase your business sales, such as contests and offering freebies. In addition to that, you can also offer some other things, such as discounts on sales and cashback. These things will help in quick conversion and high profits.
9. Prepare a budget for social media platforms
Nothing is free in the world. You have to pay the price for everything. If you want to gain good business sales, preparing a social media budget is necessary. You will not get accurate results for your business by posting simple blogs and content. It is necessary to post creative content on social media platforms to attract users.
A good Social Media Marketing Strategy is to look at the return on investment from social media sites. ROI will give you an idea of how your social media channels work. It is also important to reduce the cost of social media marketing and get the best results.
Before investing in social media platforms, it is necessary to decide the amount you want to spend. You can hire Social Media Marketing Services to calculate ROI on the amount spent on social media marketing.
10. Use cross-channel campaigns
Maintaining more than 1 social media account is beneficial to brands. You can promote your products on several platforms simultaneously. But it does not mean that you post the same boring and repetitive content on every social media platform. You must think of new content that will help you engage with your audience.
Repetition of content might affect your traffic badly. Users may move to another source if they do not provide new ads and content. An effective Social Media Marketing Strategy is to hire influencers to uniquely advertise your brand on several social media channels.
Some of the best ways to promote cross-channel campaigns include hashtags and posting short videos. Additionally, you can also use high-quality photos of your products on your social networks to market them.
Advantages of Social Media Marketing Strategies for Businesses
We discussed different social media marketing strategies that help your business grow and expand. Now, let us look at the benefits of implementing a powerful Social Media Marketing Strategy for your business.
·        Higher sales than before
Adopting a good social media marketing strategy for different channels will lead to higher sales. Increase the visibility of any brand on various social media channels. This strategy also helps to achieve fast conversions.
·        An affordable way to market your brand
Yes, social media marketing is more affordable than other forms of marketing. Users can complete a free sign-up procedure and create their profiles on social media sites. You can also choose paid promotions to sell your products and services online.
·         Helps in brand identification
Any new brand runs only when people recognize it. Social media marketing strategies help to increase brand recognition around the globe. Businesses can take their brand and products in front of the people. Social media channels can convince people to buy your products even if they do not want to buy them.
Final words
We discussed many social media marketing strategies that will work to bring higher sales to your business. Having an effective social media marketing strategy is as important as making your brand popular.
You can hire the best Social Media Marketing Services online to frame a good social media marketing method. These experts will design a good strategy to increase brand awareness and make your brand popular. They will also help to get higher ROIs with little investment.