Health
What to Pack in Your Hospital Bag for Mom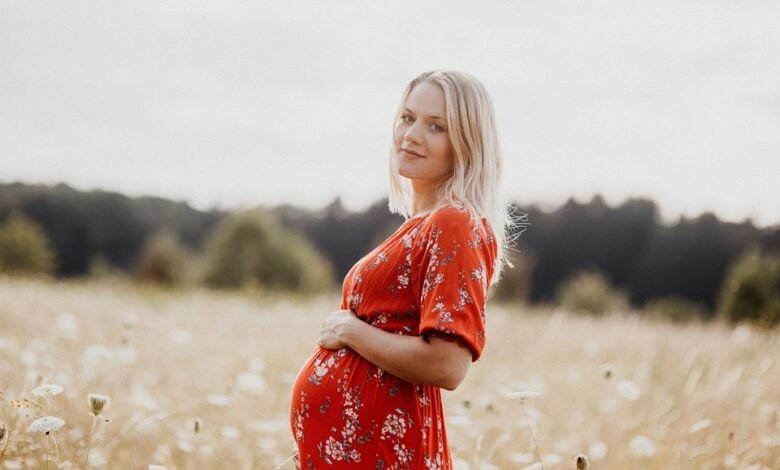 When giving birth, it's natural to be anxious and nervous. Having a hospital bag lined up before the baby's arrival will not only ease your stress but also help you feel prepared for the big day. Preparing a hospital bag for mom not only means she is ready for her baby's arrival, but it also means she will have everything at hand after delivery as well. A packed bag can make your partner feel safe and comfortable regardless of where you are staying post-delivery. 
Whether she intends to give birth in a hospital or at home, packing a hospital bag for mom is essential. An organized kit will keep her from worrying about what she needs after delivery or stressing about forgetting something important. The bag should be filled with items that make her comfortable and relaxed so that you can both focus on the health of your child instead of unimportant details.
What to pack in your hospital bag for mom
Before entering the final month of pregnancy, it is strongly encouraged that the hospitalization bag is put together at around 34 or 35 weeks of pregnancy at the earliest. Unless they have a predetermined date, such as for a cesarean section, many people believe they will be hospitalized following labor. 
Hospitalization after the onset of labor is not always necessary, but every pregnant woman should be prepared for the possibility that she may need to go to the hospital after her water breaks. It is important that you get everything ready with adequate time in advance so that mom can be admitted to the hospital at any moment. In order to avoid feeling overwhelmed by the number of things, you need to get ready, check in advance to see what the hospital will supply for you before beginning your preparations. 
In addition, she may experience contractions while she is outside the hospital and be required to go directly to the hospital, or she may be asked to be hospitalized for a prenatal exam. After you have made all of the necessary preparations for your stay in the hospital, it is a good idea to let your family know where they can find the hospital bag.
While being pregnant is an exciting time, it also has the potential to be quite overwhelming. One of the things you'll need to do is start listing what to pack in hospital bag for mom. The following considerations should guide your decision regarding what to pack in hospital bag for mom:
Essentials to have with you prior to being admitted to the hospital.

Items that help mom feel more comfortable, especially while in labor pain.

Items that can be put to use right away after the baby has been delivered.

Items that are necessary for the duration of your stay in the hospital (whether short or long).
For the mom to be
Even though it's normal to feel a little uneasy about what the big day will bring, one thing you can do to help put your mind at ease is to make sure you're well-prepared. Because of this, it is very important to make sure that the hospital bag contains all of the necessities that the mother and the new baby will require. The following are some of the most fundamental necessities that should be included in what to pack in hospital bag for mom:
Necessary items for Hospitalization Procedures
The following are required for the paperwork associated with hospitalization. It is more convenient to place them in a smaller bag or store them in a pouch that is kept separate from the medical bag so that they can be accessed more quickly.
Maternal and child health handbook

Health insurance card

Medical examination ticket
Pajamas
Make sure mom has either pajamas with an open front or nursing pajamas that are comfortable and easy to use while breastfeeding. Because of the possibility that the pajamas will become soiled while mom is nursing, you should plan to have at least two sets of them available. 
Slipper or shoes
Some sort of foot covering, such as slippers or shoes with a soft insole, for when mom is ready to walk around after the delivery of her baby and is ready to get moving. 
Lip balm
Because the air in a hospital can sometimes be dry, mom's lips will be grateful if you bring some lip balm with you.
Nursing bra
If a mom intends to breastfeed her child, she should bring along a nursing bra in order to support her breasts while doing so. It is going to make nursing a lot less difficult and a lot more comfortable.
Cardigans, hoodies, and socks to keep mom warm
Wearing socks or garments made of a quick-weave material will help keep mom from feeling cold. Scarves should be avoided because they can be an inconvenience when using the restroom.
Sanitary napkins
After the discharge has stopped, the mom can go from using discharge pads to using sanitary napkins instead. Sanitary pads will be provided to patients at the hospital in the vast majority of cases, but if you run out, you will need to buy more pads. 
Breastmilk pad
The process of expressing breast milk varies from woman to woman, but it is always safe to prepare. Breastfeeding pads are available in disposable and washable varieties, such as cotton, but disposable ones are easiest to use in hospitals.
Items to ease labor pains
Bodywarmers that are disposable, tennis balls, aromatherapy, and other similar remedies should all be discussed in advance with your maternity midwife.
Things for dad to pack
There are a few things that a dad should remember to bring with him to the hospital in his bag when mom is about to give birth. 
Charger for the phone
Because you will want to be able to take a lot of pictures of your new child, make sure the battery in your phone is fully charged. In addition, make sure you pack an additional memory card or two just in case something goes wrong.
Clothes and footwear for dad
First things first, ensure that you have a set of comfortable clothes to change into as well as a pair of slippers or flip-flops. Because you will be spending a significant amount of time in the hospital, it is important that you feel at ease there. 
Entertainment for dad
Bring a book or a laptop to the hospital so that you can keep yourself entertained (or get some work done) while mom is in labor. 
Snacks for Dad
And last but not least, don't forget to bring some snacks and beverages for you and your partner to eat, especially during labor.
Dental Care
A majority of first-time mothers are so preoccupied with the items they are supposed to bring for their infants to the hospital that they neglect to consider what to pack in hospital bag for mom. Nevertheless, it is essential to keep in mind that the postpartum recovery process can be a bit unpleasant and that you will want to be ready for it. 
Remember to bring a toothbrush, toothpaste, and floss in addition to the standard toiletries you would normally bring. If mom is going to be feeding your baby for long periods of time, you may want to bring mouthwash with you to help freshen her breath. By taking care of her oral health, mom will be able to enjoy this momentous occasion to the fullest.
Bath products and toiletries
It is recommended that you include a few essential toiletries and bath products in the list of what to pack in hospital bag for mom , regardless of the type of delivery that you intend to have. For instance, lip balm and lotion can help to keep mom's skin hydrated, and a compact mirror can be useful for checking mom's hair and makeup before she goes out the door in the morning. 
In the event that she intends to breastfeed your child, investing in a nursing bra and some Lansinoh cream may also prove to be beneficial. Also, make sure you don't leave without the basics, such as shampoo, conditioner, soap, and deodorant. After giving birth, she probably won't feel like taking a long shower, but having the option to do so can be very convenient. 
Therefore, make sure you pack everything you will need to keep mom clean and comfortable and take advantage of this precious time spent with your new baby.
Snacks and comfort food
There is no way to predict how long labor can last or if a new mother will need to stay longer in the hospital after giving birth to their child. It may only be a few days, but it may also be several weeks. You might believe that you can simply run out and get whatever it is that mom requires, but what if they are unable to leave the side of the baby? 
What happens if you have guests and everyone is too preoccupied with gushing over the new baby to pay attention to mom's needs? Because of this, it is essential to prepare a bag containing a variety of comfort foods and snacks before going into labor. The following is a list of some suggestions for items to pack:
a preferred sweet treat, such as chocolate or candy

 granola bars 

 trail mix

 chips

 crispbreads – sweet biscuits

 fruit roll-ups or other forms of dried fruit

 nuts – pretzels

 popcorn

 either sandwiches or quick meals such as packets of instant oatmeal or instant noodles. 
If you are concerned about what a mom eats while nursing a child, you should speak with either your primary care physician or a lactation consultant about the different food options that will aid in the production of milk. In addition, make sure you bring along some bottled water or juice to help mom stay hydrated throughout the day.
Pads and tampons
The majority of first-time mothers prepare their hospital bags well in advance of the date they are due. They make sure to pack all of the necessary items, such as clothes for the baby, toiletries, and an outfit for the trip home. The question is, what about mom? 
It is important to remember to bring a few essential items for her, even though she may not be giving much thought to her own requirements while she is occupied with nesting. Be sure to pack some pads and tampons in addition to any necessary medications and loose, comfortable clothing she may need to wear. 
It is likely that she will continue to bleed for several weeks after delivery, so you will want to be ready for it. 
Going home outfit
In the list of what to pack in hospital bag for mom, make sure to include a suitable outfit for going home after delivery for both mom and the baby. A maxi dress with a loose fit is always comfortable for mom and makes it easy for her to nurse her child. Include a pair of sandals, such as flip flops or slides, as well as a light cardigan or kimono for those times when the air conditioner is on full blast. 
As for the infant, you can't go wrong with a onesie, bodysuit, or sleep sack. Include a hat, headband, and a pair of socks or booties to ensure that your baby's toes remain warm. And obviously, don't forget to bring the car seat with you! You will need a secure method of transporting your child, regardless of whether you are traveling home in a car or an ambulance. 
Conclusion
These are a few of the items that you should list for what to pack in hospital bag for mom. Because each pregnancy is unique in its own way, you should make sure to discuss any potential additional requirements with your healthcare provider or midwife. Also, try not to worry too much about packing everything perfectly; the most important thing is that both mom and the baby remain healthy and happy throughout the journey.
Also Read: How To Prepare For Geography Syllabus For UPSC Mains.