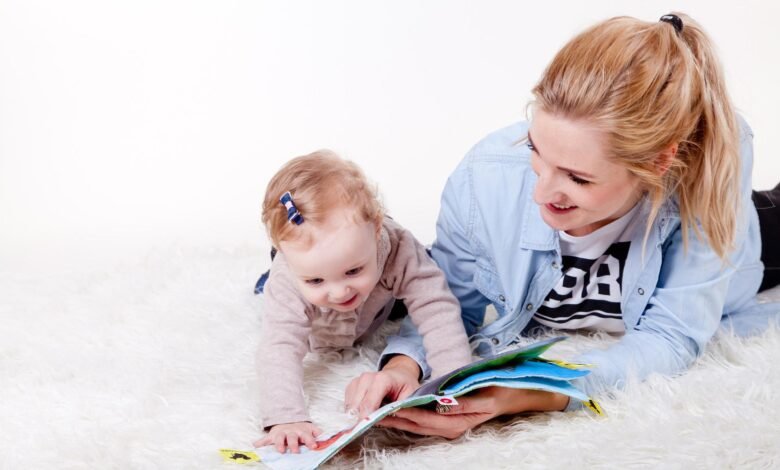 MOPs (mothers of preschoolers) are a community of Christian women from all over the world, from all age groups and backgrounds, who gather together to grow spiritually and enjoy one another's company. Every MOPS group is designed with your family in mind. A MOPS group is one of the most effective ways to share the love of Christ, build friendships, and discover what it means to be part of a community that cares.
All MOPS groups are structured to build spiritual lives. They pray together in a non-denominational environment that welcomes everyone. They also have time for fun and fellowship through various activities such as crafts, games, and field trips. MOPS is geared toward middle-aged women who want to be part of a women's community.
MOPs provide the following:
Encouragement– MOPs support one another in life's journey. For example, when one of us is experiencing a health crisis, the other women of the MOPS family are there to help her feel loved.
Hope- MOPs provide hope by offering the assurance of God's love. Mothers who gather together in a MOPS group are allowed to be encouraged and reminded that they are not alone in their struggles.
Belonging- MOPS enables moms to develop their spiritual, emotional, and relational lives and provides an environment for them to grow spiritually and be with other women who understand their busy lives.
Community-As women, we struggle to find a community where we belong and have a purpose. MOPS friendship circles bond us as a family while exposing us to various entertainment and educational opportunities. 
Spiritual Growth– MOPs provide a safe and comfortable environment to discuss the areas of life where each woman needs inspiration and encouragement. Each group meets twice a month. Activities, discussions, and field trips give moms time to connect while they watch their children interact.
Education- MOPS provides many opportunities for learning, such as monthly educational programs and special events. In addition, the MOPS website offers articles, chat rooms, games, and virtual tours to help leaders and members find the information they need.
Relevance- MOPS is designed to help families establish strong bonds. All groups include a social, educational, and spiritual focus. Each group comprises women who make it their goal to support one another in life's journey.
Childcare-Preparation of childcare is one of the essential parts of MOPs as a community because childcare ensures that mothers can gather together for fellowship and support.
MOPs Meetings
Moms come together in MOPS groups to build relationships, share parenting ideas and support each other. Each MOPS group is different, but participants generally have a weekly meeting for an hour and a half; This may include worship when the women get to know each other better by sharing life experiences, prayer, and laughter.
MOPs meetings are held at various times of the day or evening because most MOPS groups recognize that moms are busy with children's activities and work schedules.
How to Find MOPs near Me
If you are a mom and live in Leesburg, US, and you would like to find a MOPS group near you, Church of the Holy Spirit MOPS meets twice a month on Fridays from 9:30 am- 11:30 am.
As you can see, MOPS is a women's group that offers moms support and community. In addition, MOPs are an excellent way for mothers to meet other like-minded women and learn about God's love and grace.
Also Read:  What To Wear To Make An Impression At An Exes Engagement Party.