Lifestyle
Fantastic Fall Adventures for You and Your Dog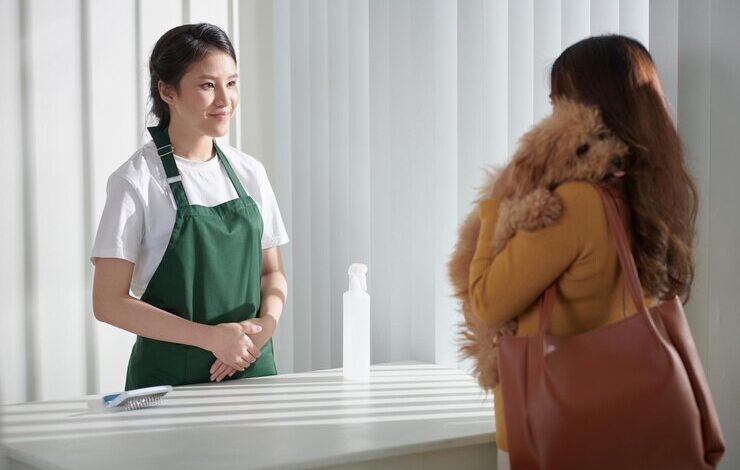 Fall is perfect for going out and going on adventures with your dog. It's perfect weather, not too hot or too cold. Many people love the idea of going somewhere with their dog but get stuck on where to go or how to find the time! Here are some fun and easy activities you can do with your bestie while saving your wallet!
Also, when you go on new adventures with your dog, it strengthens your bond with them and builds their trust in you. Plus, who wouldn't want to show their pup how much they love them?
Go for a hike 
When people think of activities with their dog, going on a hike usually comes to mind. But, they get stuck on where to find a good hike that isn't too much. Like most things, there is an app for that! It's called AllTrails; it will show you hiking trails near you and has a difficult rating and many reviews from past hikers. This way, you can find the perfect trail for you and your dog to explore. 
Go to a Dog-Friendly Pumpkin Patch
Picking out a pumpkin always leaves people with the best memories. You can dress yourself and your dog in cute sweaters. This way, your pictures will look ten times better. Plus, most pumpkin patches have a corn maze and delicious treats.
Most pumpkin patches are pet-friendly, but it's worth googling it and calling ahead of time just to make sure. 
Play in the Leaves
Most people get leaves on their backyard lawn, which is perfect for many things. You can pile them all up and watch your dog run and jump in them, or you can join them, your choice!
Or, you can have a photo shoot with your dog. Leaves are one of the best backgrounds/props you can have in fall pictures. 
If your yard doesn't usually get lots of leaves, you can take your friend to a nearby park or trail for your photoshoot and fun.
One of the friendliest and most fun dog breeds is a Cockapoo. They can be small or medium-sized, which is perfect for people who like different sizes. They are also adorable and have the perfect teddy-bear-looking face! If you are looking for a fur baby friend, here are some Cockapoo puppies for sale.
Take your Dog on a Doggy Play Date
Dogs are very sociable and make friends easily. Meeting up with one of their friends will surely brighten your and your dog's day. 
If your dog's friend cannot make it to the playdate, you can bring them to the local dog park and allow them to make new friends. 
Plus going to a park and seeing others is the perfect way to let your dog get out and do something new. Dogs are very adventurous, which you probably know if you have one of your own. 
Going to a New Park
Going for a walk down a new street or even going to a new park will always excite your dog. Dogs love adventure and anything new. 
Take Your Dog to the Groomer
All busy holidays are right around the corner, and the groomers get booked up quickly around these times, so booking your appointment now is the best idea. This way, your dog can look stylin' and fresh for the upcoming big holidays.
Whether you book it sooner to get it done and off your to-do list or if you plan to take it in later to let your dog have a fresh cut during the holidays, it's smart to book your appointment before all the spaces fill up.
Fall is arguably the best season; there are so many activities you can do, it's not too hot or cold, and everyone's favorite holidays are just around the corner. These are just a few adventures you can go on with your pup, but the list goes on. Plus, spending time with your dog is always fun; you don't have to go somewhere special.
Also Read: The Benefits Of Wall Murals.