Tech
Benefits of switching to wireless network for your business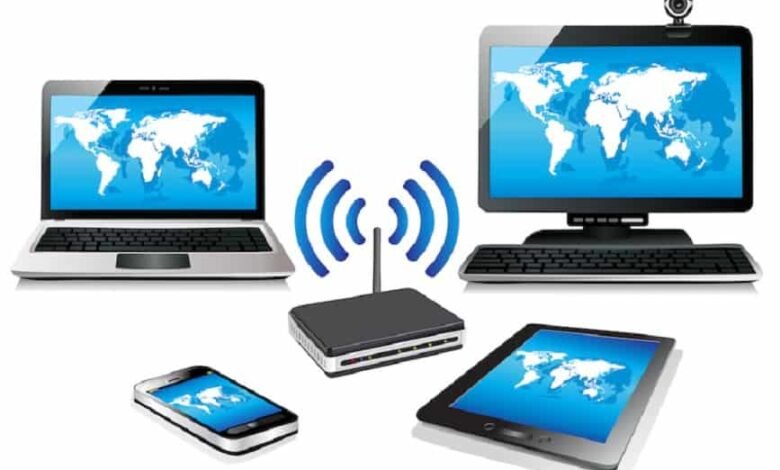 Every second in your business is precious, and a wireless network is a powerful instrument for increasing productivity and facilitating the seamless flow of information. With seamless access to documents, email, apps, and other assets, employees can go anywhere and still have access to resources to get their work done.
Today, more and more companies rely on a local area network (LAN) to allow their employees to share a common source of data. Without a good networking system, the exchange of information and data between computer systems would be challenging, which would interfere with the normal operation of a business. A computer network is essential for all kinds of business transactions; it stores all valuable applications and important internet services connected to computer systems. A good Internet Service Provider (ISP) is something you will have to carefully choose for your business. For example, leading ISPs such as Cox offer various packages and bundles that will make doing business easier. You can look into Cox plans that offer super-fast internet access and 24/7 technical support; while also ensuring that you are always connected.
What is a Wireless Network?
With so many new technologies being introduced, developed, and evolving, it is hard to keep up with them. So let us first see what a wireless network is.
Computer networks that are not interlinked or connected by cables are called wireless networks. Wireless networks involve a wireless connection between various components such as a receiver and transmitter in a wireless system.
A wireless network does not use optical cables, twisted pairs, or other wires. Electromagnetic waves are used to transmit information. Waves carry information using various intonation techniques. Information is transferred between sender and recipient. Antennas are used to transmit electromagnetic waves into the air or to receive electromagnetic waves.
Whether companies should establish their LANs over a wireless or wired network connection has been an ongoing dilemma. The growing interest in WLAN deployment can be seen in various vertical markets such as education, healthcare, retail, and the like.
The growing popularity of wireless LANs is mainly due to their mobility, cost-effectiveness, performance, and availability.
Benefits of Wireless Networks
The advent and continued growth of wireless LANs are driven by the need to reduce network structure costs and back mobile network applications that improve process efficiency, precision, and lower operating costs.
1.      Greater mobility
Wireless networks give mobile users admittance to real-time information so they can move around your business without losing their connection to the main network. This increases the efficiency of teamwork and the productivity of the entire business, which is challenging in traditional networks.
2.      Ease of installation
Deploying wireless networks provides tangible cost savings when installed in hard-to-reach places. When rivers, highways, or other hindrances separate the buildings you want to connect, a wireless solution can be much more cost-effective than running physical cables or leasing lines.
Some organizations spend thousands or millions of dollars establishing a physical connection to nearby facilities. If you are faced with this type of setup, consider wireless as an alternative. Deploying wireless networks in these situations costs thousands of dollars, but offers significant cost savings in the long run.
Setting up a wireless network is faster and easier than a wired network. It also decreases the use of cables that are difficult to route and pose a safety hazard since the user may trip and fall on the cables. If users want to change the network, they must update the wireless network to match the new settings.
3.      Greater productivity
Another positive result of this network is that it increases the productivity and service quality of the company. With a wireless network, employees can collaborate anywhere, anytime. Your employees can be more productive because their work can be done from anywhere. This also enables them to work from the convenience of their homes as the devices are interlinked.
4.      More Reliability
One problem with wired networks is downtime due to cable failure. Cable failure is often the root cause of system failures. Moisture attacks metal conductors due to water intrusion during storms and accidental spills or leakage.
Wired network users can accidentally damage their network connectors when they try to disconnect their computer from the network in order to another location. Incorrect cable connections can cause signal deflections, leading to unexplained errors.
Unintentionally, it can immediately shut down the network. Cords and plugs break easily under misuse and normal use. These problems affect the ability of users to use network resources and harm network, administrators. Thus, the advantage of wireless networks is the use of fewer cables. This reduces network downtime and costs associated with cable replacement.
Summary
In short, a wireless network can be a practical tool for your business. Many businesses now use a selective or limited wireless network to take advantage of this. Wireless solutions in general are a blessing in disguise, particularly for the corporate world. So why not take advantage of the new tech?
read more at Zuhair Articles