Tech
5 Steps To Making Your Website Secure From Hackers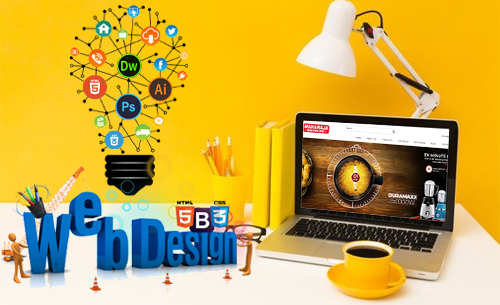 Online presence is becoming an ever-increasing necessity for businesses. Having it means that your business has a valuable tool to get more customers and allows you to get closer to them immediately. While having an online presence can be beneficial, creating secure websites instill customer confidence in making deals with you. When building your website or hiring a digital marketing company services, you should prioritize security.
Otherwise, there are chances that you might end up driving customers off instead because of everything that could go wrong. Are you looking for a website designing company in India to build a secure website? Security is a major concern when you are building websites. We are here to tell you how you can make your website secure. Read more.
Select a Capable Host
When creating a website, you may have to choose which hosting company it will be carried out through. The best option has numerous levels of security features in place so that you are protected. The most important thing that piques your customers' interest is security, so you must have a web technology firewall (WAF) and denial-of-service (DDoS) protection of some sort running to keep your business protected from any hackers or threats.
Choosing a more trusted company allows you to decide on the aptitude of website. Safety measures and ensure that it can handle any incoming traffic your website may experience – making them the first step towards making a secure website!
Content Management System
A content management system (CMS) is the best way to construct your website while being able to manage all of your vast content on the go. As technology advances and grows, so does CMS, and they are continually improving their capabilities and ensuring you get the most out of your internet marketing strategies.
CMSs are great. They are a useful tool for constructing and managing your website, and today the most beneficial ones continually advance their protections, overseeing the program code and safeguarding faster processes. While creating a safe website, what you need most is a robust CMS.
An equipped CMS can defend your website against vulnerabilities and ensure minimal security gaps using updates to improve their software, making them withstand the newest weaknesses and hacking methods. They do, however, cycle through patches to beef up their software and the latest versions will help your site weather the newest weaknesses without letting potential hackers get away with it.
Manage Your Plugins and Add-Ons
While plugins and add-ons can give your website more functionality and utilities. They can slow down your website and make it less responsive for your visitors when used in excess. There is such a thing as too many accessories!
Regular inspection of new additions to the site. Their revisions should be done to avoid anything getting left behind or even causing crashes. Whether these extras are from your CMS (Content management system) or a third-party source. It is essential to do background checks before implementing them on your website.
Create Secure Passwords
Whether big or small, there are indeed a lot of precautions to take when it comes to cyber security. You develop a special password for each new site or app you wish to subscribe to.
Never make passwords that are easy for others to guess. So make sure the password is not comprised of personal information about yourself or any phrases that might be posted online. A good way to manage passwords when you think you have too many is by coming up with a glossary of your passwords in multiple places. One should be in writing and stored on physical cardstock like in a journal or doohickey.
Backup Plan
It does not matter how much effort you put into ensuring your website is secure, there is always a strong chance the occasional hairy situation could come up. To avoid this and ultimately lose everything you've worked so hard on. Make sure you use an automated backup system that routinely collects all of your posts, images, and videos!
Conclusion
Whether you are a small business or a big corporation, security is always important. Creating a safe website is important, but there are many other things that you can do to keep your website secure. To prevent this from happening, the business owner must build the website themselves or hire a website designing company in India to do the job. If the job is done correctly, the website will be secure and prevent anyone from accessing it illegally.